Walesby Vision Center: Your Experts in Vision Therapy!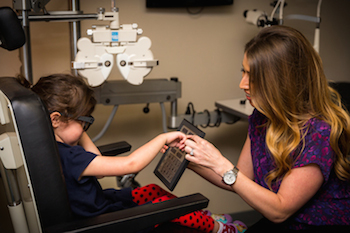 At Walesby Vision Center, Vision Therapy is our primary focus.
With three Doctors and eight vision therapists, we are not only equipped, but also experienced to service children and adults for all of their vision therapy needs.
Our doctors and therapists are dedicated to ensuring our patients achieve and maintain an excellent visual system.
With two convenient locations in Tampa and Lutz, we are able to provide you the best possible, high quality service.
Would you like to learn more about our practice?
If so, click here to....READ MORE